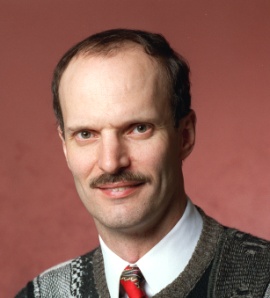 Thomas Frisbie has been an award-winning writer and editor for the Chicago Sun-Times since 1976. During that time he has worked as a reporter, copy editor, section editor, columnist, page designer, illustrator and news editor.
In 1978, Frisbie won the Jacob Scher Award for Excellence in Investigative Reporting from Women in Communications for a series of stories on insurance fraud at the state's biggest driving school, which was shut down by the state of Illinois after the articles appeared. He also was one of a team of reporters that won an award from United Press International for breaking-news coverage of a 1979 crash of a DC-10 passenger jet at O'Hare Airport and a separate award for a later report on the failure of the public-safety communications networks on the day of the crash. He twice was a finalist for the Peter Lisagor Award given by the Chicago Headline Club for reports on judges who made rulings in cases in which it turned out one side was represented by the judges' campaign managers and on the open selling of illegal drugs in the Cook County Forest Preserves. In 2008, he was a Lisagor Award finalist for Editorial Cartoons. Judges called the cartoon, which was about the Iraq war, a "clever way of illustrating the morass we're in."
From 1985 to 2001, he was editor of the the Sun-Times Education Guide, a section covering higher education that appeared six times a year. He also was news editor of the Sun-Times' afternoon edition, the Chicago Sun-Times Final Markets from 1995-2005, and now is editor of the downloadable Chicago Sun-Times P.M. edition.
In 1998, he co-authored with Randy Garrett Victims of Justice (Avon), a book about the DuPage County case in which Rolando Cruz and Alejandro Hernandez were sentenced to death for the 1983 murder of Jeanine Nicarico only to be freed ten years later. An expanded and updated edition, Victims of Justice Revisited, was published by Northwestern University Press in 2005.
In 1999, Frisbie assisted in the editing of and was a contributing writer to 20th Century Chicago: 100 Years, 100 Voices, a year-by-year chronological history of Chicago. He also copy edited The Stadium (Performance Media, 1993), the official commemorative history of the Chicago Stadium. Before joining the Sun-Times, Frisbie worked at Pioneer Press from 1974 to 1976.
He has a degree in political science from the University of Illinois at Urbana-Champaign and is immediate past-president of the Society of Midland Authors. He lives with his wife and three children in a Chicago suburb.