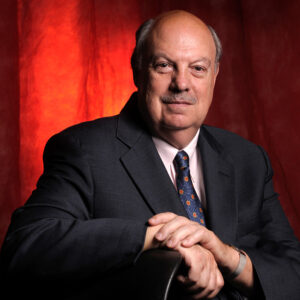 Dick Simpson has uniquely combined a distinguished academic career with public service in government. He has published widely, been an outstanding teacher, and affected public policy. He began his academic career at the University of Illinois at Chicago in 1967 where he has taught for more than 50 years. At UIC he received the highest awards given for teaching including the UIC Silver Circle Award (twice), CETL Teaching Recognition Award, the UIC award for Excellence in Teaching, and the American Political Science Association (APSA) and Pi Sigma Alpha National Award for Outstanding Teaching in Political Science. He is a former Department Head from 2006-2012.
He has been the principal researcher on important studies which have led to reforms in many units of government in Chicago, Cook County, and Illinois. His former students have served in public office from local school board to U.S. Senator.
Dick Simpson has published numerous studies of elections, urban politics, voting patterns of elected officials, local government, public policy, elections and government budgeting read by scholars, students, journalists, and public officials. He is author or co-author of a number of books on political action, ethics, and politics, including Rogues, Rebels and Rubber Stamps (2001), Winning Elections in the 21st Century (2016), The City, Revisited (2011), Twenty-First Century Chicago (2019), African Development and Democracy (2012), Corrupt Illinois (2015) Teaching Civic Engagement (2013) and Teaching Civic Engagement Across the Disciplines (2017).
His Rogues book received honorable mention as one of the best books in adult nonfiction by the Society of Midland Authors in 2002. He is currently President of the Society.
He has produced eight films and video documentaries winning a variety of film awards including an EMMY nomination. Simpson has also published more than 100 professional journal articles, magazine articles, book chapters, op-ed columns, and book reviews.
In his first campaign for political office in 1971, he surprised political observers and won election as Chicago's 44th Alderman, despite a well-financed opponent with an army of precinct captains. Dick Simpson served the 44th Ward for two terms before voluntarily retiring in 1979. As Alderman, Simpson consistently voted for and introduced reform legislation – occasionally persuading old-line aldermen to support his proposals as well. Results include:
• The elimination of bank redlining,
• Ending salary discrimination in the city budget for women holding the same jobs as men,
• A City Council resolution urging Illinois passage of the Equal Rights Amendment,
• Budget amendments to provide more money for day care.
• Additional budget amendments to speed the opening of day care centers,
• Programs to help the homeless and the hungry,
• The extension of Senior Citizen public transportation hours.
Simpson served on transition teams that advised Chicago Mayor Jane Byrne in 1979, Mayor Harold Washington in 1983, and Mayor Lori Lightfoot in 2019.
In 1992 and 1994 Dick Simpson ran for Congress in Illinois' 5th Congressional District opposing Congressman Dan Rostenkowski on a platform of congressional reform, women's rights, universal health care, economic recovery and senior citizen's issues. In the Democratic Primary in 1992 he received 42,000 votes.