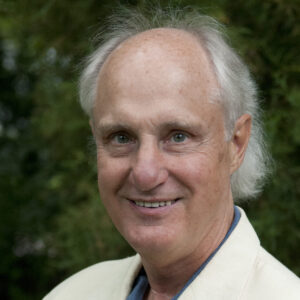 James L. Merriner is the author of five books, a former James Thurber Writer in Residence at Ohio State University, and a past president of the Society of Midland Authors.
An independent writer, editor, and media consultant, Merriner worked as the political editor of the Chicago Sun-Times and the Atlanta Constitution. To his knowledge, he is the only writer who covered both Barack Obama and Jimmy Carter in their home states during their early careers and their campaigns for president.
Merriner is regarded as an expert in the politics of corruption and reform. His first book, Mr. Chairman: Power in Dan Rostenkowski's America, won praise from the Journal of American History as "mandatory reading for anyone interested in contemporary American politics."
A few snippets from reviews of his other books:
The Man Who Emptied Death Row: Governor George Ryan and the Politics of Crime. "A gripping factual account," former Illinois Governor Dan Walker.
Grafters and Goo Goos: Corruption and Reform in Chicago, 1833-2003. "His history sings," Chicago Sun-Times.
Against Long Odds: Citizens Who Challenge Congressional Incumbents (with Dr. Thomas P. Senter.) "A carefully documented indictment of the incumbent protection machine . . . judiciously written," John Fund, The Wall Street Journal. 
The City Club of Chicago: A Centennial History. "Thoroughly researched, scrupulously fair and accurate, and engagingly written," Dr. Paul M. Green, Roosevelt University.
Merriner also has written a chapbook, Regrets and Consolations, and has published poems in various journals. His art photographs have been displayed in numerous locales on Chicago's North Shore.
He grew up in Appalachia and proudly calls himself a hillbilly. At Harvard University he graduated magna cum laude with his conservative principles intact, an experience comparable to surviving a hanging.
You can reach him at [email protected] and www.jamesmerriner.com.