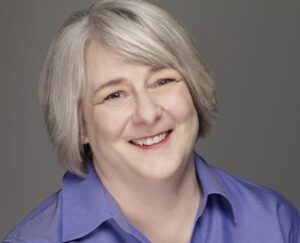 Lisa Holton is an independent business writer, editor and researcher based in Chicago. She is a former Business Editor and Pulitzer-nominated reporter for the Chicago Sun-Times and an editor with Thomson Reuters. Today, she works as a communications consultant for corporations, nonprofits and custom publishers nationwide, specializing in ghostwritten content.
As an author and ghostwriter, she has written, edited or collaborated on 15 commercially published books including Business Valuation for Dummies and For Members Only: A History and Guide to Chicago's Oldest Private Clubs.
Holton got her start covering general news and politics at newspapers in high school and college, working for the Detroit News, Lexington Herald-Leader and the Louisville Courier-Journal. She moved into business news at the Sun-Times, covering small, diverse companies around the city and eventually taking over major corporate beats like Sears, JPMorgan Chase and Sara Lee.
Her byline has appeared in national magazines, newspapers and digital publications including the Boston Globe, National Law Journal, Chicago Tribune, Crain's Chicago Business, Southwest Spirit, NextAvenue.org, AARP, American Demographics, Working Woman, Latina and Parents.
Holton is a graduate of Northwestern University's Medill School of Journalism and is a former national board member of the Society of American Business Editors and Writers (SABEW). She is a member of the Authors Guild, the American Society of Journalists and Authors (ASJA) and a board member of the Society of Midland Authors.
In her spare time, Holton writes screenplays and short stories and is addicted to movies and theater. Her feature screenplay "The Plant" was a quarterfinalist for the Nicholl Fellowships in Screenwriting offered by the Academy of Motion Picture Arts and Sciences. She has attended the film program at Columbia College Chicago and completed film production courses at Chicago Filmmakers.
Visit Lisa on Facebook,
Twitter, LinkedIn,
MediaBistro,
and Google+.