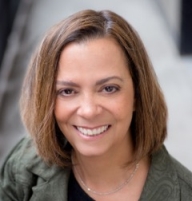 Claire Hartfield is the author of two books for young people.
Me and Uncle Romie (Dial Books for Young Children 2002), is a historical fiction picture book based on the life and art of world-renowned collage artist, Romare Bearden. This book received national recognition and honors (favorable review in the NYT Book Review, Smithsonian Magazine Notable Book of the Year, Junior Library Guild Choice, one of New York Public Library's 100 Books for Reading and Sharing) and has been reprinted in three textbooks (Houghton Mifflin, Scott Foresman and McGraw-Hill).
Hartfield's new book, A Few Red Drops (Clarion Books) tells the story of the Chicago Race Riot of 1919 and how the building tensions and conflicting interests exploded in bloodshed that sent shock waves across the nation. Publication is slated for January 2, 2018.
Hartfield's career has centered on providing underprivileged children with opportunity to achieve their potential through education. After graduating from Yale University and University of Chicago Law School, she oversaw development of school desegregation plans for the cities of Chicago and Rockford, Illinois. More recently, she led a non-profit organization that develops leaders for elementary and secondary education. She is currently Board Chair and a senior consultant for one of Chicago's highest performing charter schools.
One of Claire's greatest pleasures has been raising her own three daughters, Emily, Caroline and Corinne. It was through reading to her girls that she experienced first hand, the ability of books to transform a child's understanding of the world and their place in it. The magical and powerful role of books in the life of children drew her into writing.
Claire is a lifelong resident of Chicago.