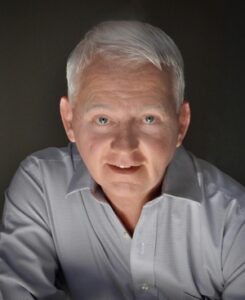 Michael Craft is the author of 14 published novels, including the highly acclaimed Mark Manning mystery series, three installments of which were honored as finalists for Lambda Literary Awards: Name Games (2000), Boy Toy (2001), and Hot Spot (2002). His first novel, Rehearsing (1993), was honored by the Society of Midland Authors as a finalist for its 1994 Adult Fiction Award.
His latest title, Inside Dumont, is a "novel in stories," a collection of stand-alone narratives that, taken together, tell a book-length story with the scope of a novel. Michael grew up in Illinois and spent his middle years in Wisconsin, which inspired the fictitious small-town setting of Dumont.
He holds an MFA in creative writing from Antioch University, Los Angeles, and now resides in Rancho Mirage, California. Visit the author's website at www.michaelcraft.com.
Recent Novels
Inside Dumont, 2016
The MacGuffin, 2011
Mark Manning Mysteries
Bitch Slap, 2004
Hot Spot, 2002
Boy Toy, 2001
Name Games, 2000
Body Language, 1999
Eye Contact, 1998
Flight Dreams, 1997
Claire Gray Novels
Desert Summer, 2005
Desert Spring, 2004
Desert Winter, 2003
Desert Autumn, 2001
Rehearsing, 1993