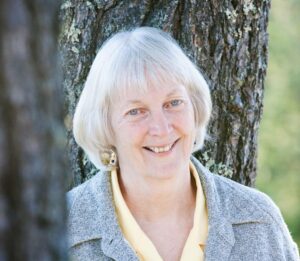 ​14615 Moose Lake Road
Ely, MN. 55731
218-365-3404
Polly Carlson-Voiles is the author of Someone Walks By, The Wonders of Winter Wildlife and Summer of the Wolves a finalist for the Society of Midland Authors Book Awards in 2013. She lives on a lake near Ely, Minnesota, where she watches the wildlife that inspires her writing. Polly first fell in love with the north woods on a canoe trip in 1959. After teaching English and Special Education for 20 years, she has retired to write full time. When she is not writing she takes time to snowshoe and paddle and be one of the nannies to wolf pups at the International Wolf Center in Ely.
Summer of the Wolves, published by Houghton Mifflin, also won the Northeastern Minnesota Book Award, it was listed in the Bank Street College Best Children's Books for 2013, and was a finalist for the National Homeschool Book Award.
Someone Walks By, published by Raven Productions, Inc., was one of the only picture books to ever win the Northeastern Minnesota Book Awards in the category of children's literature. It also took silver honors for the Midwestern Independent Publishers Book Award and the bronze medal for the Moonbeam Children's Book Award.