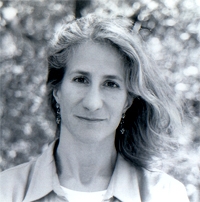 Anne Calcagno's first novel, Love Like A Dog, set in contemporary Chicago, won First Place in the category First Novel from the New Generation Indie Book Awards. It was also a Finalist in their category: Animals/Pets Books. Love Like a Dog was also awarded the Bronze Medal in the Great Lakes Regional Fiction category from the 15th Annual Independent Book Publisher Awards. And furthermore it received an Honorable Mention in the General Fiction category of the San Francisco Book Festival, which is part of the DYI Convention (Do it Yourself awards in Film, Music & Books). Love Like a Dog was also a shortlisted Finalist in Inkubate's novel competition (1,200+ submissions, judged by Mary Gaitskill) for which Calcagno will attend the Summer Literary Seminar in Nairobi, Kenya, in December 2013.
She is at work on a second novel Struck By Dina about the Italian colonization of East Africa. For stories in her collection Pray For Yourself, Anne received the San Francisco Foundation Phelan Literary Award, as well as an NEA and two Illinois Arts Council Artists Fellowships. Her fiction has appeared in The North American Review, TriQuarterly, Denver Quarterly, Epoch, and a number of anthologies, including Don't Tell Mama!, an anthology of Italian-American writing, In the Middle of the Middle West: Literary Nonfiction from the Heartland and Whose Panties Are These? More Misadventures from Funny Women on the Road. She won an Illinois Arts Council Literary Award for her story 'What's Yours?' published in Other Voices. She has given readings and lectures throughout the country.
A dual national, Italian and American, Anne is also editor of Travelers' Tales: Italy, which won Foreward's Silver Medal for Best Travel Book of the Year. Her features and travel writing have appeared in the New York Times, The Chicago Tribune, The Italian American Historical Society, New City, and The Chicago Sun-Times.
A member of The Authors Guild and on the faculty of the MFA in Writing Program at the School in the Art Institute of Chicago, Anne lives in Chicago, is married, and the mother of two tireless young people. She can be seen about town, walking her pit bull and German shepherd.
Anne Calcagno is represented by:
Stuart Bernstein
Representation for Artists
63 Carmine Street, #3D
New York, NY 10014
Telephone: 212-924-1894
Fax: 212-924-6467
Email: [email protected]
Website: www.stuartbernstein.com