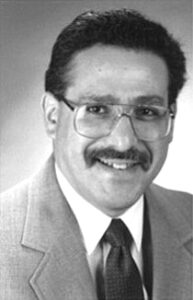 Watch the video book trailers, then enjoy the book:
Nazi Saboteurs on the Bayou: https://www.youtube.com/watch?v=nQs2pwr89RI
The Grandfather Paradox: https://www.youtube.com/watch?v=XO1PwyFffBk
Avid hiker, Eagle Scout, and founder of a mutual fund, Steven Burgauer resides in Florida. A graduate of Illinois State University and the New York Institute of Finance, Steve writes science fiction and historic fiction. A member of the Society of Midland Authors, Steven is included in The Dictionary of Midwestern Literature, Volume 2: Dimensions of the Midwestern Literary Imagination and the ALA's Librarian's Guide to Cyborgs, Aliens, and Sorcerers by Derek M. Buker.
Burgauer's The Road to War: Duty & Drill, Courage & Capture is based on the journals of an American WWII infantryman who landed at Normandy, was wounded and taken prisoner by the Nazis. Publishers Daily Reviews says of it: Five-plus unequivocal stars . . . an extraordinary read that everyone should enjoy
Some of his SF titles include The Grandfather Paradox, The Railguns of Luna, The Fornax Drive, and SKULLCAP. Other books of his include The Night of the Eleventh Sun, a Neanderthal's first encounter with man, and The Wealth Builder's Guide: An Investment Primer. Steven contributed to the zany, serial mystery, Naked Came the Farmer, headlined by Philip Jose Farmer.
His work has been reviewed in many places, including LOCUS, the EUREKA LITERARY MAGAZINE, PUBLISHERS DAILY REVIEWS, MIDWEST BOOK REVIEW, THE BOOK REVIEWERS, BOOKVIRAL, and PROMETHEUS, the journal of the Libertarian Futurist Society. Science Fiction Chronicle (June 2001) says of his The Railguns of Luna: Steven Burgauer writes old style science fiction in which heroes and villains are easily identified, the action is fast and furious, and the plot twists and turns uncontrollably . . . This is action adventure written straight-forwardly and not meant to be heavily literary or provide pithy commentary on the state of humanity
Of his book Nazi Saboteurs on the Bayou, The Book Reviewers write: "An engaging, slow-burning wartime thriller with an epic feel and a large cast of characters." Midwest Book Review writes: "In a war that rips apart entire worlds, who can truly be the winner? Add a dash of romance to the intrigue for a solid World War II thriller that's intricate, frighteningly realistic, and hard to put down."
When Steven lived in Illinois, the State of Illinois Library included him in a select group of authors invited to the state's Authors' Day. He has often been a speaker and panel member at public library events and science-fiction conventions all across the country.
His websites are:
http://sites.google.com/site/stevenburgauer
https://midlandauthors.org/burgauer.html
http://www.goodreads.com/author/show/384410.Steven_Burgauer
https://www.undergroundbookreviews.org/author-spotlight-steven-burgauer/
https://www.facebook.com/TheRoadToWarDutyandDrill