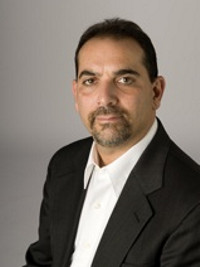 Arnie Bernstein is a nonfiction writer based in Chicago. He is the author of Bath Massacre: America's First School Bombing and three books on Chicago history: Hollywood on Lake Michigan, The Hoofs and Guns of the Storm: Chicago's Civil War Connections and "The Movies Are" Carl Sandburg's Film Reviews & Essays.
Bernstein has been interviewed by many media outlets, including The New York Times, Chicago Tribune, National Public Radio, BBC Radio, television, documentaries and webcasts. He was named an Author of the Year by the Illinois State Library, and won grants and awards from The Puffin Foundation and Warner Brothers Studios. Bernstein also works in journalism, business writing, corporate communications, marketing & public relations, and other freelance work.
He teaches college writing and literature. Speaking engagements include presentations at DePaul University, the University of Chicago, Columbia College-Chicago, and many others. He has given speeches and served on panel discussions at the Chicago History Museum, the Illinois State Library, the Gene Siskel Film Center, as well as numerous public and private libraries and tour groups.
Visit his website at www.arniebernstein.com or email him at [email protected]