What: In this virtual program, Deborah Cohen (Last Call at the Hotel Imperial) and Kim Todd (Sensational) talk about their books exploring legendary reporters of World War II & the Gilded Age. In conversation with Pulitzer Prize winning columnist Mary Schmich.
When: 7-8 p.m., Tuesday November 15
Where: Online via Zoom. Here's the meeting link.
Free and Open to the Public. Use code SMA15 for 15% off at BookishChicago.com/adult/midland-authors
Deborah Cohen's Last Call at the Hotel Imperial: The Reporters Who Took on a World at War (Random House 2022) is an account of a close-knit band of famous American reporters who took on dictators and rewrote the rules of modern journalism. She is the Richard W. Leopold Professor of History and Chair of the History Department at Northwestern. deborahcohen.com
Kim Todd's Sensational, the Hidden History of America's "Girl Stunt Reporters" (Harper 2021) was a finalist for the Minnesota Book Award, Richard Frisbee Adult Nonfiction Award, and the American Journalism Historians Association Book of the Year Award. She is on the creative writing MFA faculty at University of Minnesota, where she teaches literary nonfiction. kimtodd.net
Pulitzer Prize winning journalist Mary Schmich was a longtime columnist for the Chicago Tribune, as well as author of the comic strip Brenda Starr, Reporter for nearly 30 years.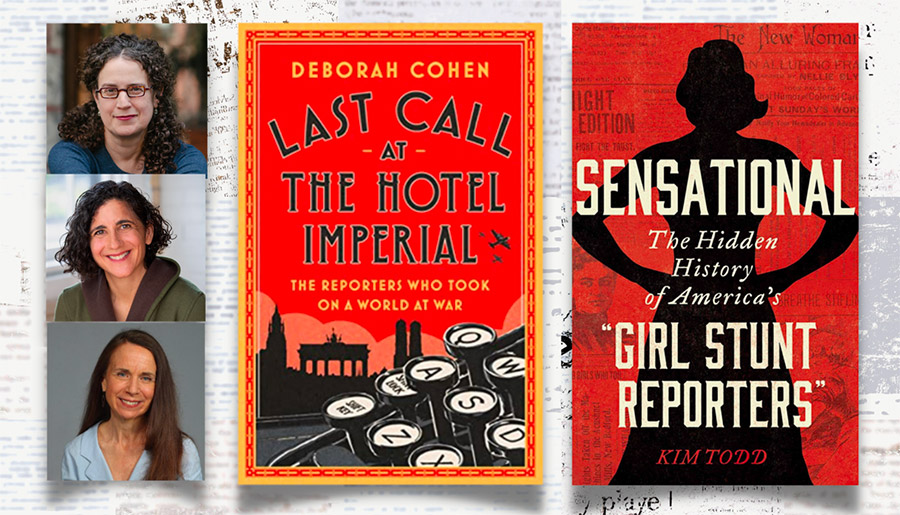 Questions? Visit MidlandAuthors.org
or contact Claire Hartfield:
[email protected]