A look back at Chicago's preeminent playground with author John Holden
 Tuesday, Feb. 8, 2022 Cocktail hour: 6-7 pm; Panel discussion: 7-8 pm
Cliff Dwellers Club, 200 S. Michigan Ave. 22nd floor penthouse ­ —  with a great view of Millennium Park!
Free, open to the public; free appetizers, cash bar. Mask and proof of vaccination required.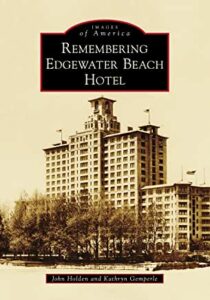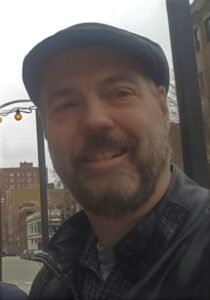 Nothing epitomized the glamour and excitement of Chicago's Jazz Age and war years like the fabled Edgewater Beach Hotel, a world unto itself – the only urban resort of its kind  in the country. It was the place to go for dinner and dancing, fabulous floor shows, theater and some of the best jazz and swing music ever. It was patronized not only by the rich and famous but also by ordinary people who wanted a taste of the high life.
Remembering Edgewater Beach Hotel is a new book by John Holden and Kathryn Gemperle, students of Chicago history and board members of the Edgewater Historical Society. Holden is a lifelong Chicagoan and has been actively involved in numerous community improvement organizations and historical societies for the past 30 years. He's vice president of the Edgewater Historical Society and a past president of the Uptown Historical Society. A long-time journalist and public relations professional, Holden has witnessed much Chicago history in the making.
For more information contact: Greg Borzo: (312) 636-8968; [email protected]